VIETSEEDS FOUNDATION - IMPRESSIONS OF THE SECOND QUARTER OF 2023
Aug 06, 2023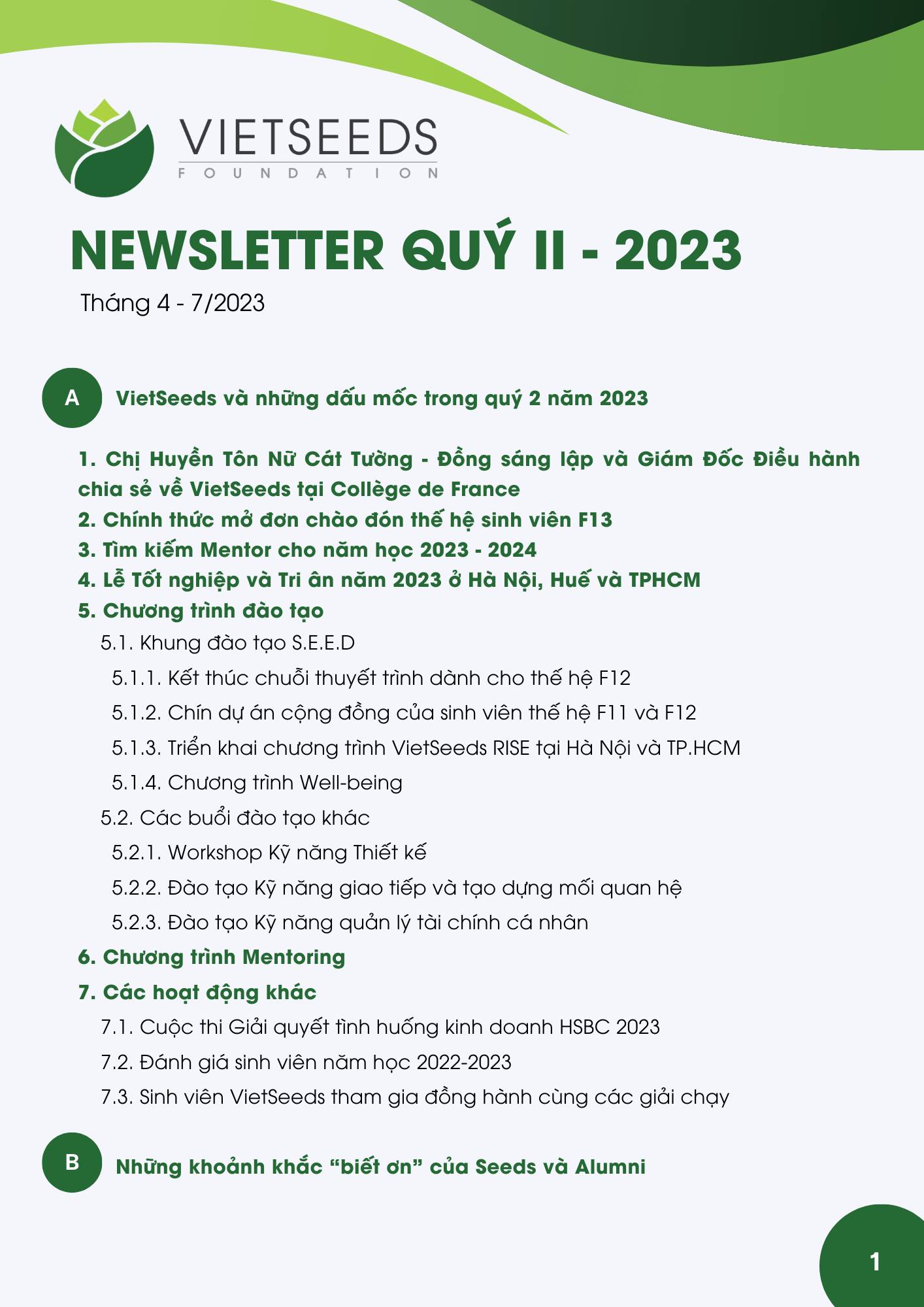 VIETSEEDS FOUNDATION - IMPRESSIONS OF THE SECOND QUARTER OF 2023
More than half of 2023 has passed, and VietSeeds is still gradually implementing its proposed plans, continuing to pursue the mission of nurturing generations of social change creators.
In Quarter 2, VietSeeds has implemented two extremely critical activities including: Opening applications for the 13th generation and Searching for Mentors for the Mentoring program for the 2023 - 2024 school year. These two events have received great attention from a group of candidates, mentors as well as many people working in the field of education.
In particular, over the past 4 months, VietSeeds has also completed the student evaluation program for the 2022 - 2023 school year, selecting Top Seeds including 7 students with the best achievements in the past school year. Simultaneously, VietSeeds also successfully organized the Graduation and Appreciation Ceremony 2023. This is not only a milestone of maturity for 97 students of 9th generation but also an event marking the first time VietSeeds held "Graduation and Gratitude Ceremony" in all three areas: Hue, Hanoi and Ho Chi Minh City.
Sincerely thank everyone for your unfaltering love and support for VietSeeds during the past time. There is still a very long and thorn-strewn journey ahead, so hopefully we can continue to accompany each other so that good values can continuously spread.