VietSeeds Foundation - Highlights of the Third Quarter of 2023
Nov 13, 2023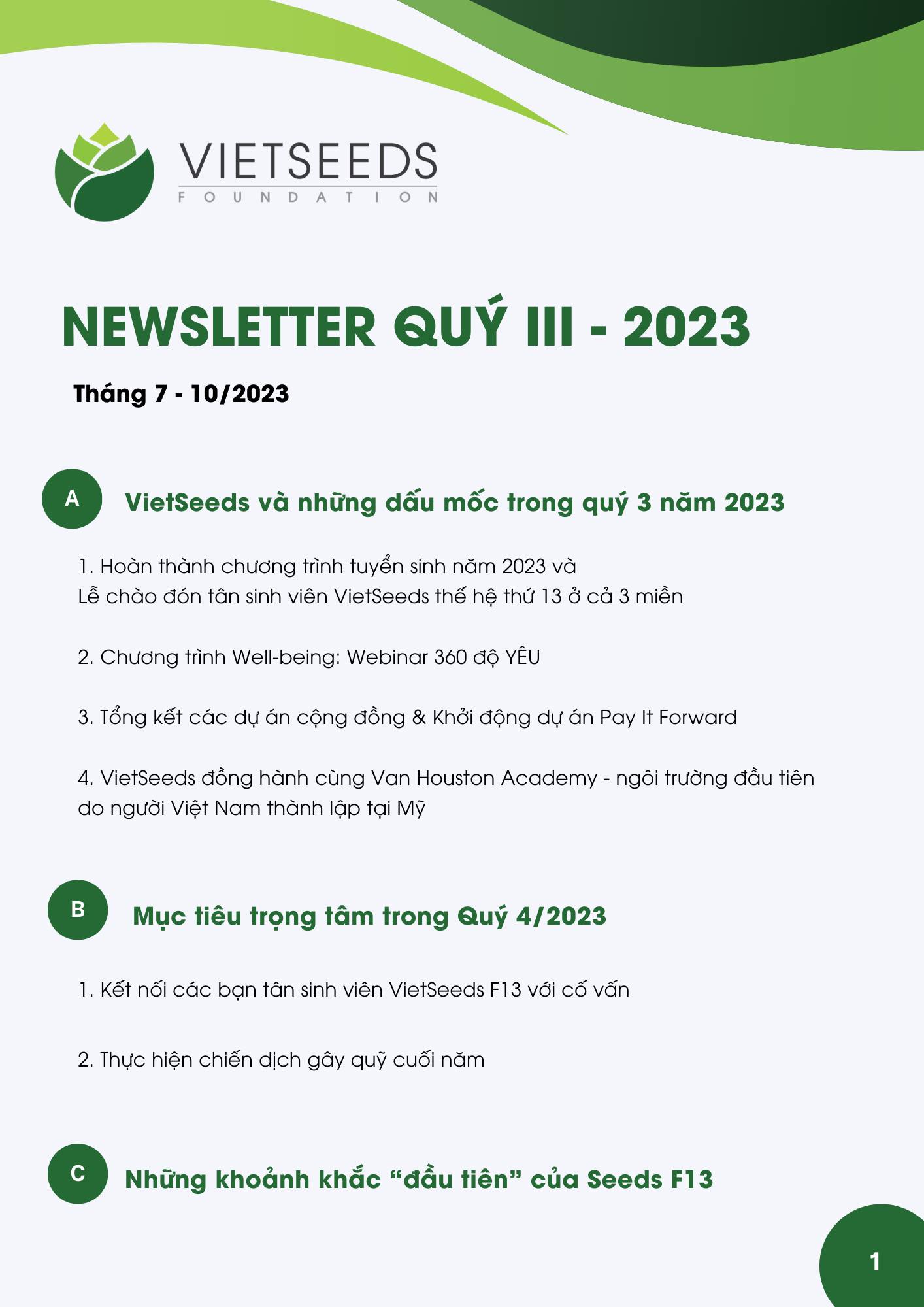 VietSeeds Foundation - Highlights of the Third Quarter of 2023
As the last days of 2023 are slowly coming to an end, VietSeeds is still perseveringly pursuing its mission of "Nurturing generations of social builders," continuing to achieve its goals and looking ahead to new plans.
In Quarter 3 of 2023, VietSeeds officially welcomed 85 students of the 13th generation from all over the country to the big family, summarized the community projects implemented by students, and officially launched the Pay It Forward program - true to the spirit that VietSeeds has been proud to nurture for many years. In addition, VietSeeds also has an important strategic partnership when partnering with Van Houston Academy - the first school founded by Vietnamese people in the United States. For details about VietSeeds' activities, please follow us here: https://tinyurl.com/VSNewsletterThirdQuarter2023
With just over a month to go, we will be celebrating Christmas and the New Year. VietSeeds is still hatching many plans for the coming time, and we look forward to your companionship and sharing!