OFFICIAL: VIETSEEDS ANNOUNCES THE LIST OF 13TH GENERATION STUDENTS
Oct 06, 2023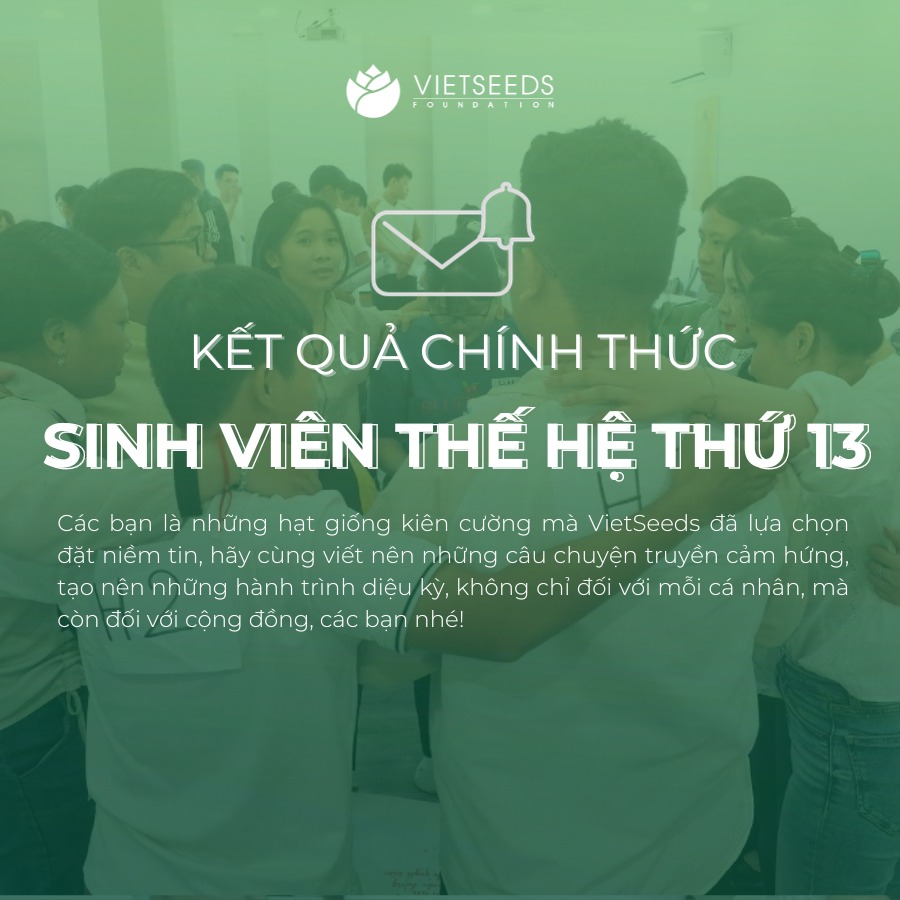 OFFICIAL: VIETSEEDS ANNOUNCES THE LIST OF 13TH GENERATION STUDENTS
An emotional and memorable admissions journey has come to an end. Once again, VietSeeds would like to express our gratitude to all the candidates who trusted VietSeeds as the place to nurture their dreams. Some of you will continue to accompany VietSeeds, while others will bid farewell. However, VietSeeds believes that regardless of the results, we have embarked on a remarkable journey together.
Below is the official list of VietSeeds' 13th generation students. All of you are the resilient seeds that VietSeeds has chosen to believe in. Let's write inspiring stories, embark on magical journeys, not only for ourselves but also for the community!
In October, VietSeeds will hold a Welcome Ceremony for the F13 generation students in Hue, Hanoi, and Ho Chi Minh City. Don't forget to follow our fanpage to share stories and wonderful moments with VietSeeds.
To support the 13th generation students of VietSeeds on their journey to realizing their dreams, please join us at: http://platform.vietseeds.org/vi/sponsor/login