REFLECTING ON THE SPECIAL MOMENTS OF THE MENTOR ORIENTATION & NETWORKING MENTOR-MENTEE EVENT IN ALL THREE REGIONS
Nov 30, 2022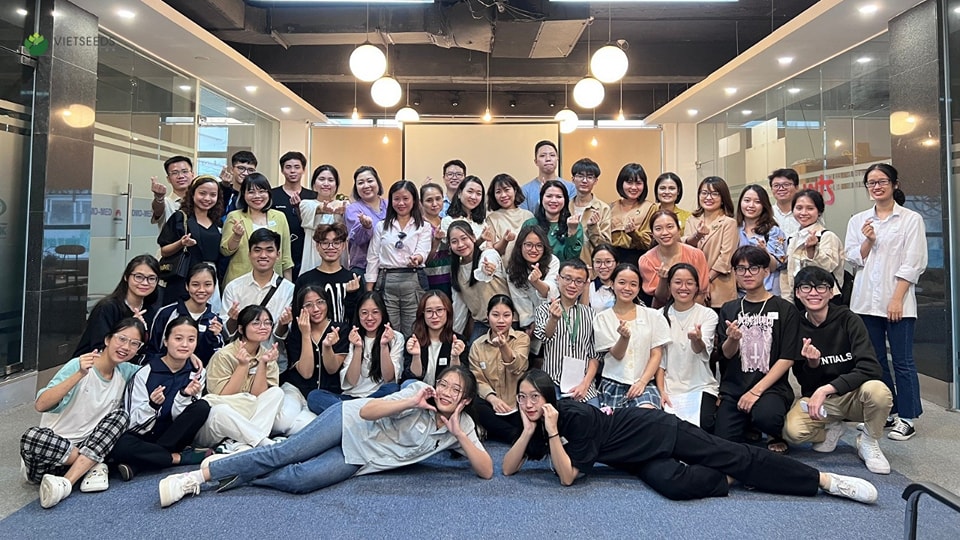 REFLECTING ON THE SPECIAL MOMENTS OF THE MENTOR ORIENTATION & NETWORKING MENTOR-MENTEE EVENT IN ALL THREE REGIONS
One month after welcoming the F12 generation of students, 122 new students from all three regions have gone through the Mentor-Mentee connection process and have found suitable companions for their 4-year university journey.
To help the students and Mentors better understand VietSeeds' Mentoring program and provide an opportunity for them to meet and connect, VietSeeds organized the Mentor Orientation & Networking Mentor-Mentee event in Hue, Hanoi, and Ho Chi Minh City. The program was attended by members of the VietSeeds Executive Board, students, and advisors.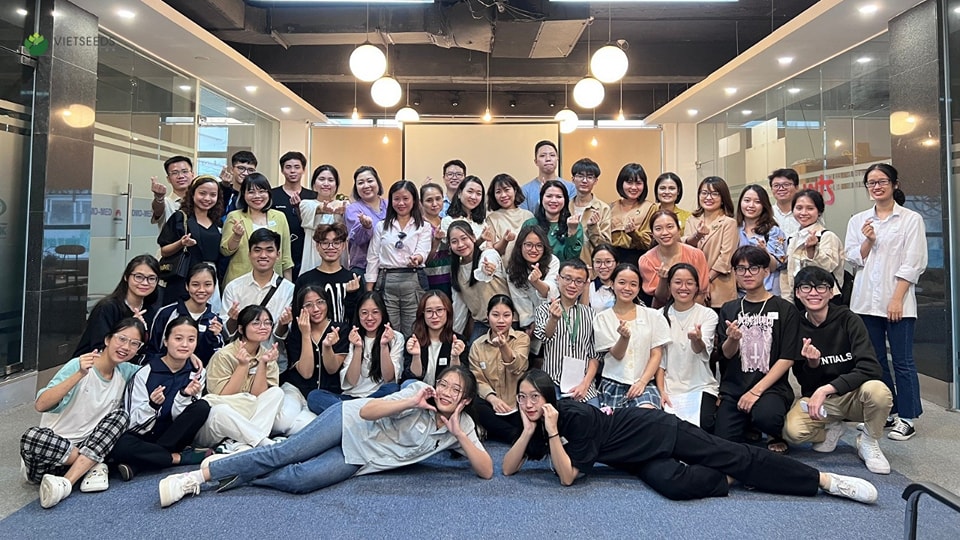 The first official meeting between the F12 students and their Mentors took place in a joyful, open, and warm atmosphere at the VietSeeds shared house, with various engaging activities. Through this event, everyone gained a deeper understanding of VietSeeds, the significance of the Mentoring program, how to nurture effective Mentor-Mentee relationships, the power of monthly Mentor-Mentee tracking, and the Mentor's Handbook… Additionally, there were lively discussions about real-life situations, and VietSeeds was delighted to receive valuable feedback from Mentors to further improve the program and create more value for everyone and the community.
Once again, VietSeeds extends our sincere and profound gratitude to the Mentors for taking the time to participate in the Mentor Orientation & Networking Mentor-Mentee event and, more importantly, for choosing to accompany VietSeeds on the journey of nurturing the generation of change-makers for society. With the trust and support of the Mentors, VietSeeds believes we will be more confident on the way of fulfilling our mission.