PITCHING DAY - A MEMORABLE FUNDRAISING EVENT
Jun 30, 2023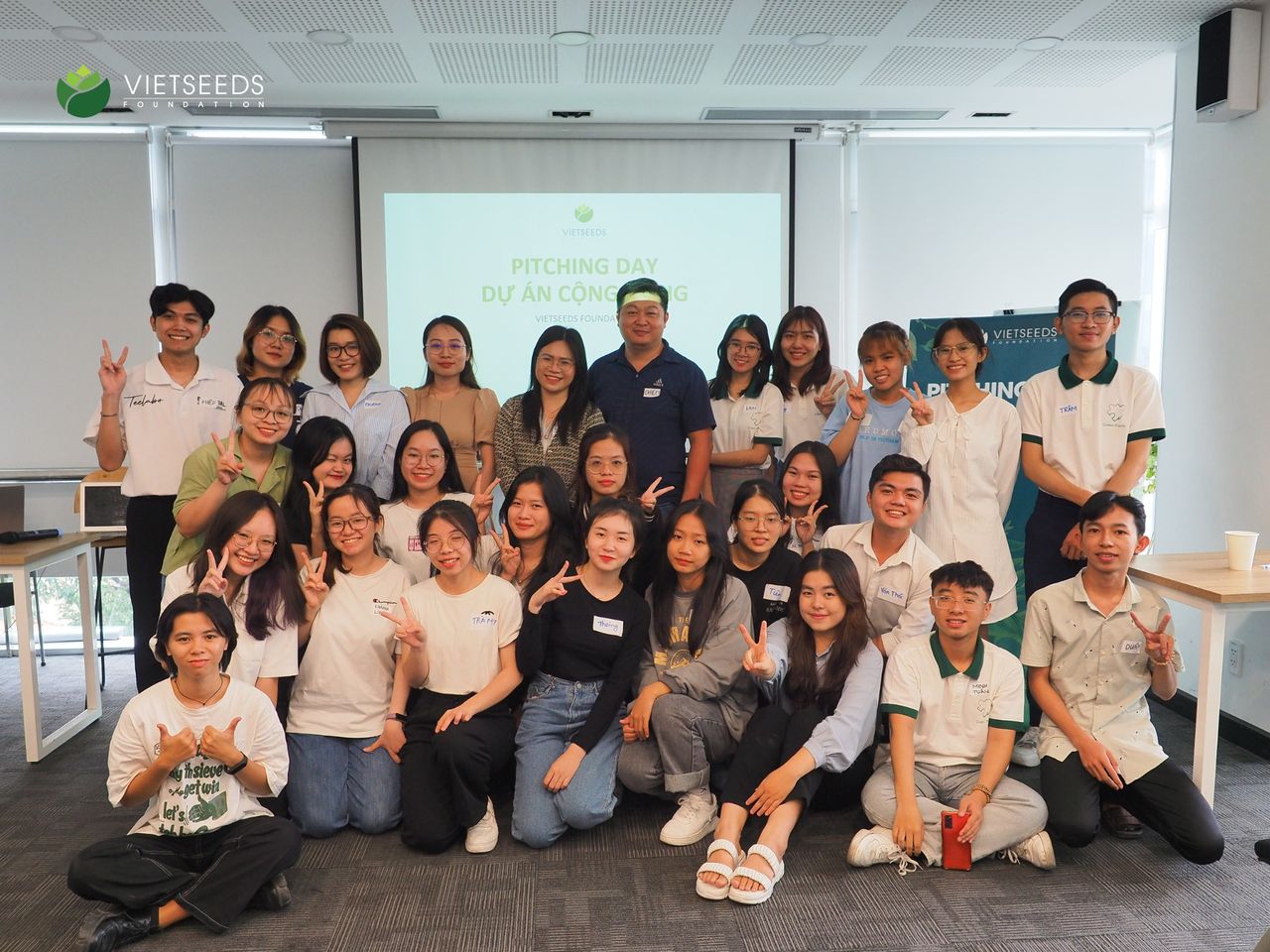 PITCHING DAY - A MEMORABLE FUNDRAISING EVENT
On Sunday morning, June 25, 2023, Seeds members from three regions, Hue, Hanoi, and Ho Chi Minh City, had the opportunity to participate in fundraising for community projects. The event took place directly in Ho Chi Minh City, while in Hue and Hanoi, it occurred through an online platform. This activity is part of the S.E.E.D training framework designed for second and third-year students at VietSeeds, where participants form groups and collaborate on projects that have a positive impact on society.
During the pitching session, participants introduced their ideas and presented information about the projects they were pursuing to sponsors and advisors. The presentation content spanned from the ideation phase to the reasons for undertaking the projects, detailing specific financial preparations for each stage.
After concluding the presentation segment, the groups received numerous open-ended questions and sincere feedback from sponsors and advisors. The valuable insights shared by them will serve as motivation and a foundation for the groups to refine their projects in the upcoming period. This ensures that each project is not just a "task" that participants must complete but also a meaningful experience for every student in the shared home of VietSeeds.
On this impactful journey, VietSeeds expresses sincere and profound gratitude to the sponsors and advisors for their continuous support, accompanying VietSeeds and its student members.