IMPRESSIONS FROM THE OPENING CEREMONY OF VIETSEEDS HUE STUDENTS THE OF 13TH GENERATION IN HUE
Oct 25, 2023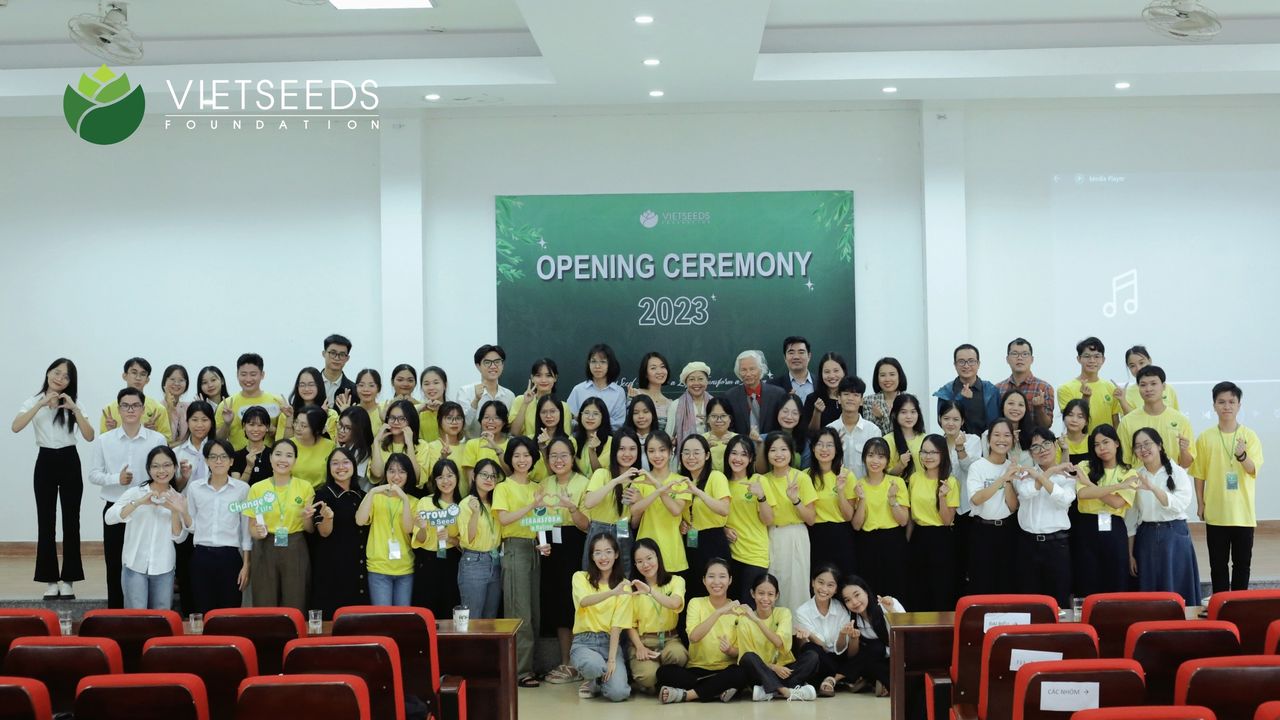 IMPRESSIONS FROM THE OPENING CEREMONY OF VIETSEEDS HUE STUDENTS THE OF 13TH GENERATION IN HUE
On October 22, the opening ceremony for new 13th generation students took place successfully in the beloved city of Hue.
The ceremony was attended by Ms. Huyen Ton Nu Cat Tuong - Co-founder and CEO of VietSeeds Scholarship Fund, Uncle Nguyen Dac Xuan - Hue researcher, Uncle Nguyen Trung Truc - Representative of the late musician's family Trinh Cong Son, Mr. Cung Trong Cuong - Representative at the Institute for Development Research of Thua Thien Hue Province and sponsors, advisors, operations managers, Mentors and VietSeeds Hue students. Especially the 11 Seeds of F13 - the main factor to create a joyful ceremony, filled with laughter and sometimes emotional tears.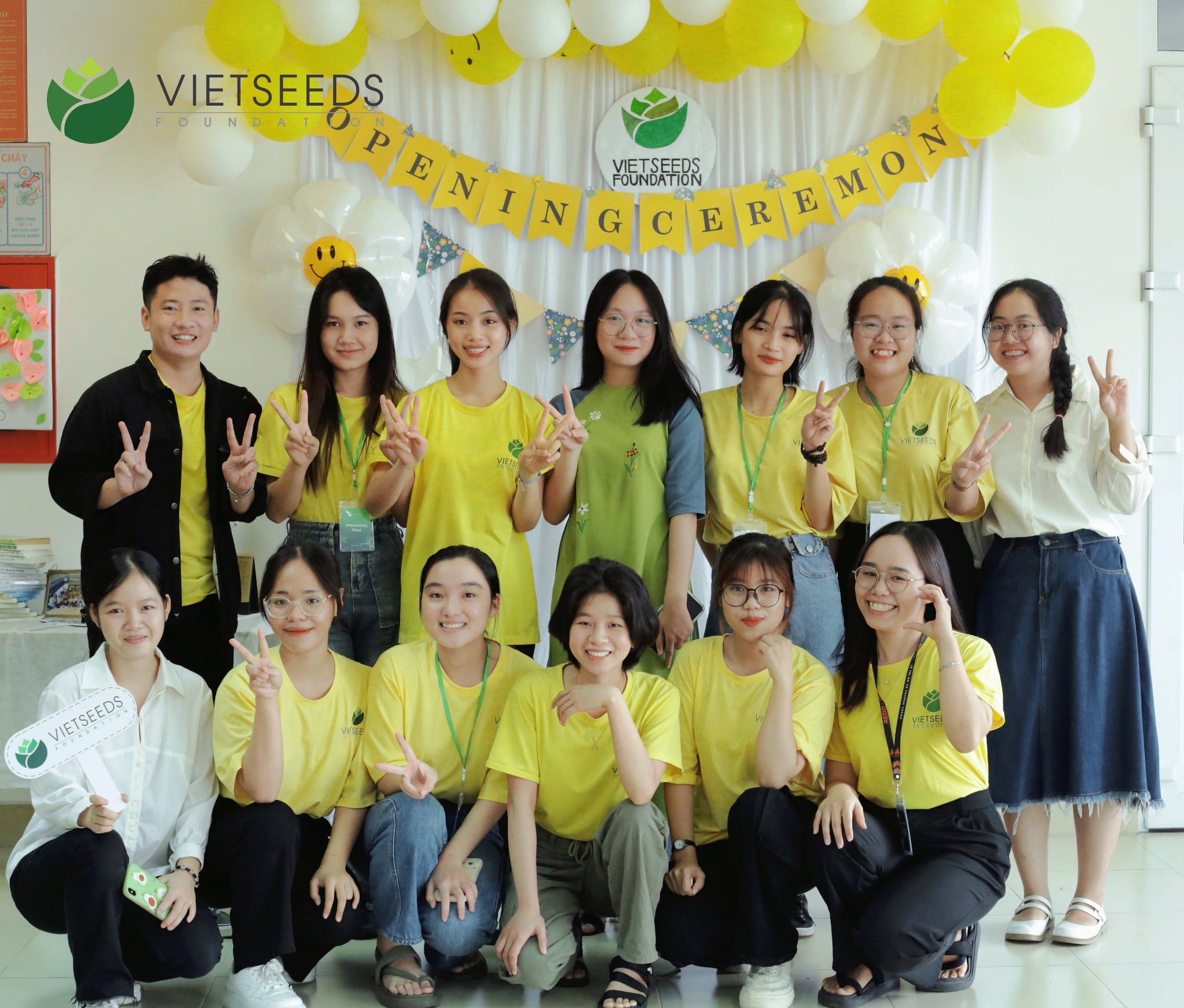 In an emotional atmosphere, the students heard loving words of sharing from Ms. Cat Tuong. Through her own experiences on the journey of building and developing VietSeeds, she wanted to convey one thing to the students: "Build your perseverance, it is perseverance that will bring you to success. That is also how VietSeeds has been present to become a protective home for you guys like today." Besides, Mr. Cung Trong Truong, who has also accompanied VietSeeds Hue since the early days, also had some words to share with the students: "The world of technology is increasingly transforming many things around our lives. With us, there is no other way, you need to learn how to adapt, make changes, develop day by day so that they can control their lives and contribute positive impacts to your community."
To become a member of the VietSeeds family, each 13th generation new student has to make strenuous efforts. Now, we have the opportunity to sit together and look back at that journey: from carefully writing down lines of letters to submit the application, from giving presentations, from group activities, to when our brothers and sisters came home to visit our families. VietSeeds knows that the journey has many thrills and worries, but when you hear your name being announced in this emotional ceremony, perhaps everything will become worth it for you.
The organizers would like to send a deep thank you to all of the guests, sponsors, advisors, volunteers, and VietSeeds student managers who have spent their time and contributed to the program process.
A new generation entering the common home of VietSeeds is a generation that needs more contributions from everyone. Please support the 13th generation VietSeeds students by accompanying us at: http://platform.vietseeds.org/vi/sponsor/login